Pawsome Art With Animals At HeART; Pet Portraits, Wildlife Art & Mosaics for Animal Lovers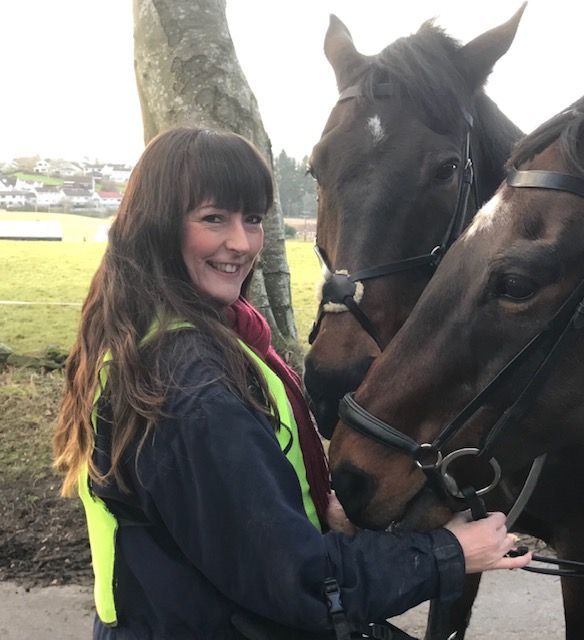 Hello, my name is Fiona Duncan and I'm a Pet Portrait, Mosaic and Wildlife Artist based in Aberdeen, Scotland, in the UK.
I specialise in creating realistic cat, dog and horse drawings and paintings for you from your favourite photographs. I have a BA Degree in Art & Design from studying at Gray's School of Art in Aberdeen, Scotland and I love to combine what I learnt from my time there with my lifelong love and understanding (most of the time)! of our furry friends, to produce art with a true sense of the animal's character.
My fascination with furry people was noted at a very early age when I even tried to make friends with the pretty, chubby little yellow and black stripey creature that landed nearby. Yes - it was a bumble bee. It didn't end well. Even so, I tried again on a second occasion to make friends. There wasn't a third time :)Thankfully it didn't put me off discovering the joy that our animal companions can bring to us, and that's what I love to celebrate in my art. I aim to capture not just the physical resemblance, but the character and soul that lives inside them too. It's also a lovely way to remember and celebrate those that have trotted/padded/sashayed off of this earth.
I spend a lot of time with horses so I have a special interest in painting them as well as cats and dogs. Currently I am very lucky to be able to help exercise and care for two ex racehorses (even though one of them seems to have developed a penchant for trying to launch me into outer space with his somewhat exuberant, occasional bucking sprees). However, as with our cats and dogs, when that bond is developed - it's impossible to break. So when I paint your cat, dog, horse, or even your hamster (yes - I have done that too) I want you to actually feel the presence of your beloved furry friend coming off the paper and right into your heart.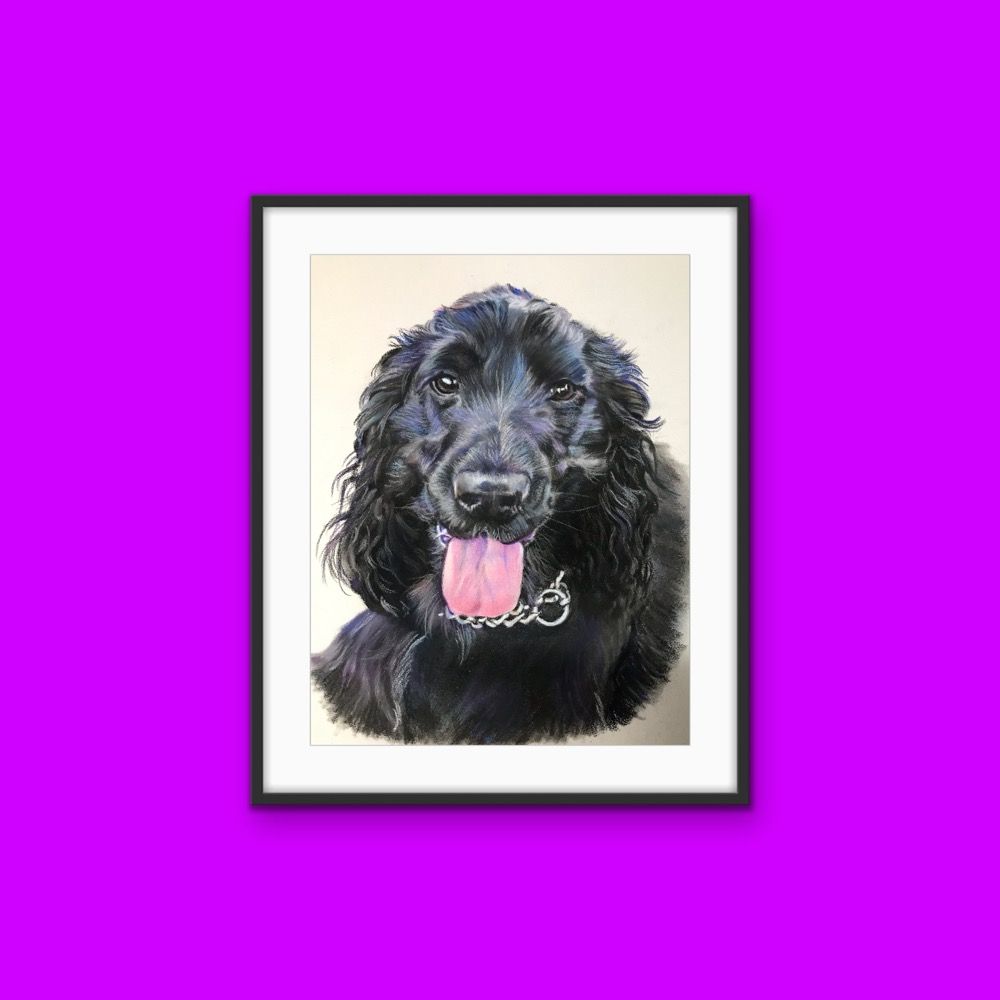 I create my pet portraits to commission and can ship to clients all over the globe. Whether it's for yourself or it's a gift for a Birthday, Anniversary, Christmas or any other occasion, the portraits make a perfect and truly thoughtful present for animal lovers.
Alongside my drawings and paintings I enjoy making mosaics too, in the shape of colourful little owl and butterfly characters, as well as my unique, hand made stable name plates - a genuine piece of art for your stable door.
Pastel And Pencil Pet Portraits And Wildlife Art
You can choose from coloured pastel art - which will be bursting with colour, or, if you prefer you can opt for black and white pencil pet portraits. To own your very own work of art that you can enjoy for many years to come, I'll work closely with you throughout the process, making sure you get regular updates with progress pictures to ensure you are happy with the work. I use high quality art materials and papers for the best results. Commissioning Pet Portraits should be an enjoyable experience and I'll do my best to make sure we have some fun along the way. I'll offer you help with the best photos to choose for your portrait if you are unsure. I have more details on this in the commission me section.
Is my colour work painting or drawing? Well, it's actually a bit of both. My preferred medium for the coloured pet portraits or wildlife art is pastels and I use them in all sorts of varieties. I'll start with layers of panpastels (blocks of colour in small, circular "pans") that are applied to the surface with brushes in a very similar fashion to painting. I then use pastel sticks and pencils for finer detail such as eyes, fur strands and detailed markings. I love the effects that pastels produce - especially when softly blended as they give such a realistic effect of animal fur. My black and white drawings are worked in graphite pencils.
The Perfect Gift For Animal Lovers
As I mentioned before - I know only too well the special bond that can exist between animals and their owners and it's precisely because I understand that emotional connection that I strive to make sure the pet portrait is full of the subject's true character. It's not unusual for the pet portraits to produce happy tears - especially if the subject has left this world to be in the one where we hope to meet them again :)
Cat, Dog and Horse Paintings and Drawings
Have a look at the work in my gallery so you know what to expect when you choose to work with me. See my commission me page for further information on how to order - but if you have any questions at all - please do not hesitate to get in touch at any time and I'll do my best to help.